Richard Maertz
Inventor-Founder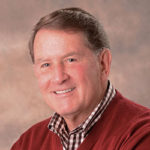 Mr. Maertz has more than 25+ years of experience in medical sales and business development. He has spent over 15 years with three medical companies: McGaw Laboratories' Division of American Hospital Supply Corporation as International Sales Manager; Orange Medical Instruments as Director of Marketing and Advertising; and BioSterilant Technologies, LLC as General Manager. Mr. Maertz is a serial niche marketing entrepreneur with vision to create opportunities in a variety of market segments.  Mr. Maertz was a scholarship athlete at the University of Minnesota, where he earned a Bachelor of Arts degree, and attended Thunderbird School for International Management in Glendale, Arizona. Mr. Maertz brings entrepreneurial vision and experience to explore and to develop sales opportunities in both medical and mass markets globally.
Dr. Alok Nigam
Technology Advisor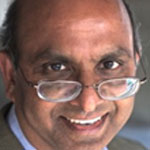 With more than 25 years of experience, Dr. Nigam is well versed in the business and technology management and medical operational intelligence required to operate a successful medical business. He is the Founder and former CEO of Revision Optics, an ophthalmic implant company formerly Anamed, Inc, and CEO of Advanced Renal Therapies. He has worked in various management capacities in Chiron (acquired by Novartis), Semex Medical, and Thomas J. Lipton, Inc., a subsidiary of Unilever. Dr. Nigam has 27 U.S. and numerous international patents. He has successfully worked to develop medical devices, diagnostic, and pharmaceutical products. Dr. Nigram earned his doctorate in Chemistry from the Indian Institute of Technology in Kanpur, India.
Brian Thompson
Creative Director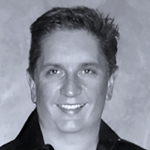 Brian Thompson is the Founder and Creative Lead at 7th Sense Media | Brandfiziks2.  For over  30 years, Mr. Thompson has been an award-winning creative director and branding specialist  who has developed and directed marquee brands for many of the Fortune 500, including Disney, M&M Mars, Nabisco, Dow, Johnson & Johnson, Xerox, Guess Anheuser-Busch, General Motors and many others. He represents a unique blend of innovative strategic and aesthetic sensibilities, the union of the head and the heart of  brands.